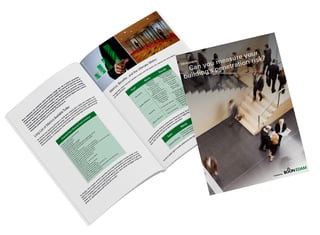 Download Whitepaper:
Can you measure your building's penetration risk?

How can you measure your risk of unauthorized entry? Until now, it's been virtually impossible. When it comes to security entrances, new analytics technologies (e.g. PSIM, IoT, etc.) are emerging, and it's becoming possible to use technology, combined with people, to tap into security entrance metrics as part of an overall physical security strategy.
In this whitepaper you'll learn about:

The elephant in the room = inability to measure spending decision outcomes and prove ROI
Preventing penetration vs. merely detecting
Metrics available today and their benefits
"Always closed" entrances that create automated standard operating procedures (SOP's)