Complying with regulations isn't just an administrative necessity. Organizations must be able to show their adherence in order to do business at all. For example, credit card issuers require retailers to comply with the PCI-DSS as a prerequisite for accepting credit cards for payment. Similarly, before granting a facility license to sell food, the FDA requires that food manufacturers comply with provisions of the FSMA.
Penalties for Non-Compliance
Within the compliance laws are severe penalties for non-conformance. For example, if the FDA finds a firm non-compliant with the FSMA, it can impose expensive product recalls, or even suspend the processing facility registration, effectively halting the business until the suspension is lifted. The FSMA also creates criminal liabilities for violations, with misdemeanors punishable by up to a year in prison and fines up to $100,000 for individuals.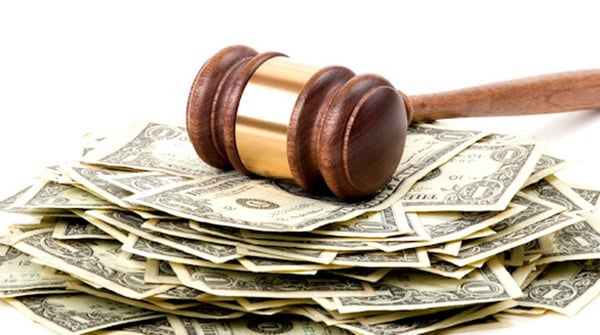 If a food contamination incident results in death, the individual fine can go up to $250,000. Fines are doubled for organizations, and under a legal precedent called the Park Doctrine, the CEO of the company can be held personally responsible for violations committed by their employees.
In the energy industry, NERC can impose fines on regional electricity operators if they are found non-compliant with the NERC CIP requirements. After an audit in February of 2016, NERC levied a fine of $1.7 million on a company when it found a number of violations, including three perimeter doors with disabled locks "so people could enter without the burden of security," among other issues. In October of that same year, NERC levied a $1.1 million dollar fine on an operator who failed to implement physical access controls. In that case, NERC reported that "the CIP violation could have allowed a malicious individual to enter the substation without a key, badge, or authorization and take unauthorized action. Further, if load were lost as a result of a cyber-violation, the applicable penalty would be more than $1-$2 million."
In the case of the PCI standards, fines for non-compliance rise over time, typically from $10,000 per month, up to $100,000 per month for high-volume businesses with months of non-compliance.
Clearly then, the ability to demonstrate proof of compliance is essential for all regulated industries. Typically, this is managed on a continual basis through periodic audits and inspections. However, should there be some kind of an incident, the stakes rise as the organization could be liable for damages due to loss or harm, whether it is physical or financial.
Are Your Security Measures Enough to Comply?
It is not difficult for a business to show that they have installed security products. All of the products and solutions mentioned above can be presented as evidence of efforts to comply with the applicable regulations. The question remains, however: are they enough? If the goal is to eliminate the possibility of unauthorized access at a specific entry point, even the best ID card reader cannot prevent the theft and use of that card by someone else. For facilities with the most stringent security needs, even biometric locks aren't good enough if a tailgater slips through the door behind the authorized user.
To ensure that compliance regulations are followed and met, the user needs to look at each individual entry point to determine the best solution for that location. If tailgating prevention is required, the best choice is to install a solution such as a mantrap portal that eliminates that possibility. If identity verification is essential, biometrics can be added inside the solution, creating two-stage authentication of a credential and identity. Again, working with an experienced team is a crucial step in planning for the optimal security program.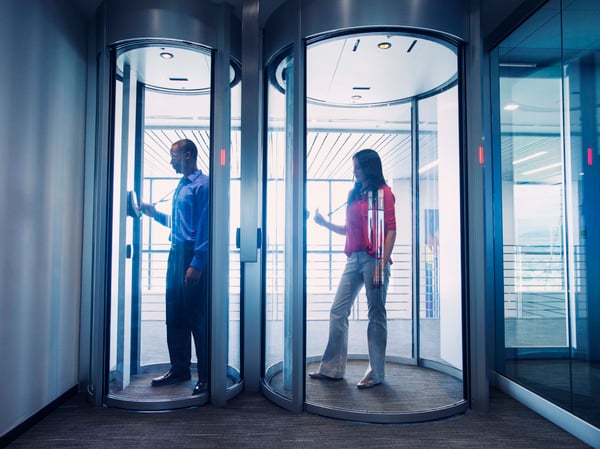 It should also be mentioned that if liability is determined in a criminal or civil suit, the financial value of penalties can easily rise to levels that go beyond the ability of a business to survive. Once a breach has happened, it may be a judge and jury who have the power to make this determination. This makes it even more critical for an organization to be able to show proof that they have taken all the necessary steps to implement a robust physical security program.
Often, a lack of clarity around the entry leads to costly fines. Read a blog to learn more.