Free Whitepaper
The New Lobby: How Will Secure Buildings Change in a Post-Pandemic World?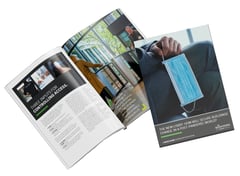 We're all seeing how building design is changing as a result of the recent pandemic. But, how do these changes impact the effectiveness of physical security measures, namely the ability to control unauthorized entry due to tailgating? As "touchless entry" and "social distancing" become more necessary in building designs, how will architects and security professionals alike address these changes while upholding building security?
In this whitepaper you'll discover:
Why controlling the entry is important and the 3 inputs to help you do it right
Building designs to support social distancing
Rethinking existing technologies for a new purpose, such as thermal cameras and touchless entrances
Download your free whitepaper today by filling out the form to the right.